Listen to what our Founder, Jennifer Yap and Business Builders Club members have to say!
A NEW CAREER OPPORTUNITY AWAITS!
A career opportunity to grow with no limits.
​
A career to make your love one proud of you.
​
A career with no earning limits.
​
A career with financial freedom and time freedom.
​
A career where you will be the HERO of society by helping them to solve financial issues.
​
J Group is not only a place to make your dreams come true but also a place to help the society.
46% OF MALAYSIAN ARE DISSATISFIED WITH THEIR PAY AT WORK.
ARE YOU ONE OF THEM?
A survey done by international recruiting agency Hays in February 2020 revealed that 46% of employees are unhappy with their wages at work while 52% are actively looking for a new job.
​
Another survey by Vase, a market research firm indicated that 42% of employees feel training and development could be improved, and 40% want a better work-life balance.
​
Are you one of them mentioned above?
​
If you are seeking something that pays you in not only monetary terms but also in self-fulfillment and career advancement, then you are in luck for bumping into this page. Read on to find out how this business opportunity could turn your life around, offering you not just a job, but a career.
​
By joining J Group, you will be able to be your own boss, attain financial and time freedom and earn your first RM 1 Million in 5 years!
​
Why build someone else's empire when you can build yours?
LIVE THE LIFE YOU DESERVED AND BE IN CONTROL OF YOUR LIFE
With J-Group Business Builders Club Program
Be Your Own Boss
​
You have total control of your growth and opportunity without limitation from your boss
Live & Travel While You Can
​
Our top-performing agents go on 4 to 5 all-sponsored international and local trips.
Unhappy With Your Job?
​
Not getting respect & not being treated fairly in your 9 to 5 job
Make RM1 million in 5 years
​
Same working effort but earning higher income.
"Opportunity doesn't knock twice."
HOW CAN YOU MAKE RM 1 MILLION IN 5 YEARS AND LIVING YOUR DREAM LIFE WITH THE J-GROUP ENTREPRENEUR PROGRAM?
​
​
​
First of all, let's find out about J-Group and how they can help you.
​
J-Group was founded in 2003 by Ms Jennifer Yap. Together with 4 strong leaders and supported by a professional and dedicated team of experienced agents and wealth planners. J Group had transformed more than 300 entrepreneur's life and helping them to achieve their financial dreams by using their Business Builders Club system.
​
Business Builders Club system allowed them to build and expand their insurance business progressively.
​
This is why J Group is one of the Prudential's most consistent performing agencies in Malaysia.
WHAT YOU WILL GET FROM THE BUSINESS BUILDERS CLUB PROGRAM?
One-to-one mentorship till you make your first RM 1 Million.
A step-by-step sales and recruitment training on how to source, sell and earn RM1 Million with over 40% success rate.
J Group's system "Business Builders Club" to build your sustainable income which is a secret customer sourcing method exclusive to J Group.
STEPS TO KICKSTART YOUR CAREER
1. Complete The Form Below
2. Shortlisted candidates will receive a call from J Group within 24 to 48 hours for an exploration session.
3. After the exploration session, shortlisted candidates will be contacted for training within 1 to 2 working days.
4. Upon completion of training, you may start your journey in making money.
WHAT MAKES J GROUP SO SPECIAL?
We help individuals to envision their goals, and execute the ideas.
Your dream and success are our priorities.
​
Our mentors have helped over 350 agents by showing them the right ways to break through, tap into the market and achieve their goals.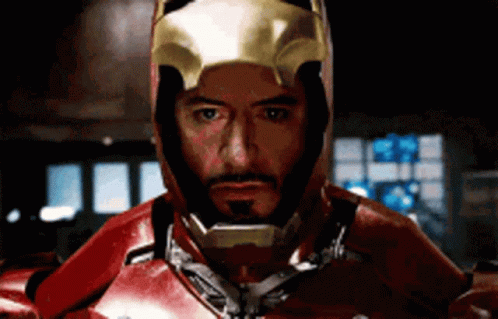 We emphasize on selling professionally and ethically.
​
We believe the selling process could be warm & fulfilled, while helping others.
We are a Game-changer within our industry and to society.
​
We earn our part by providing solutions to those who need to break through and overcome career obstacles, making it a win-win situation for both parties.
Is there a basic pay?

Yes, we do have a Business Start-up Programme for newly joined associates. The pay range is around RM2,000- RM5,000 for mid-level positions, and managerial positions can go up to RM8,000 to RM10,000.

Why should I join J Group over other groups in Malaysia?

We are a progressive-minded agency which is adapting to the current business changes even during this current waves of changes. We focus only on two things which are Sales & Recruitment for our business builders who join us. We have 20 years of experience in coaching many corporate individuals which are now our business entrepreneurs.

How young / old should I be?

It is all about the mindset and the willingness to be coached. We have business associates as young as 19 years old to those which are past retirement years. So, if you are the kind that still wants to work after retirement age, choose a business which allows you to do that.

What educational qualifications should I have?

You need to have at least a minimum of SPM certificate with merits.

What is the success rate of the program so far?

We are looking at committed partners for the long run and we have had 80% retention rate for all our associates.

How can J Group help me to succeed in this business / career?

We help you to find your purpose and work hand in hand with you to help you reach your career or financial goals. We also have one-to-one individualized training for our associates to navigate through this business. We quickly adapt to the current changes and now we're still able to generate hundreds of new leads for business.
Take action now and give yourself a second chance to make your dream come true.
​
Live the life you've always yearned for.
​
All you need is fill up the form below and grab the opportunity in making your life better.
Do nothing and stick with what you have been doing.
​
However, we believe you are here in this page for a reason.
​
If you have the desire to change and improve your livelihood, why not take action now and fill the form below
WHAT ARE YOU WAITING FOR?
We are only open up to 7 serious action takers a month
Disclaimer
Please read this disclaimer ("disclaimer") carefully before using J Group website ("website","service")operated by J Group ("us","we","our").
The content displayed on the website is the intellectual property of J Group. You may not reuse, republish or reprint such content without our written consent.
​
White the information on this website has been verified to be the best of our abilities, we cannot guarantee that there are no mistakes or errors.
We reserve the right to change this policy at any given time, of which you will be promptly updated. If you want to make sure that you are up to date with the latest changes, we advise you to frequently visit this page.